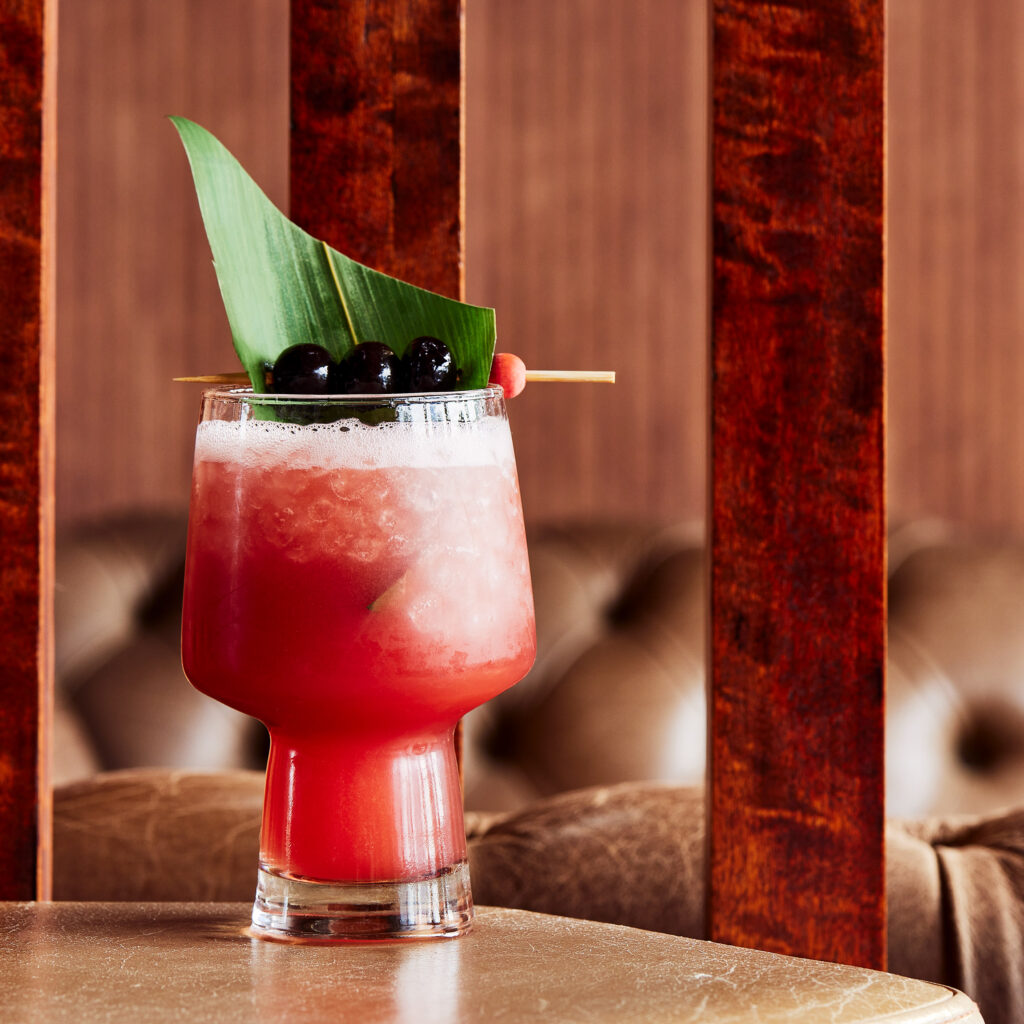 Weaving together lessons from the craft cocktail revival, the history of the tropical canon, and today's cutting-edge bar techniques, master mixologist Garret Richard and award-winning cocktail writer Ben Schaffer provide a unique handbook for the tropical cocktail's next wave.
Clearly detailed are crucial techniques including how to balance syrups, flash blend, handle carbonation, tackle tinctures, cordialize citrus, and power up juice with acid adjusting. Over the course of 84 recipes, vintage cocktails like the Rum Barrel, Mai Tai, and Ray's Mistake are reimagined just as future classics are revealed, including the Beachcomber Negroni, Winter in L.A., and Field of Mars. These drinks honor founding legends such as Donn Beach, Trader Vic, Mariano Licudine, and Harry Yee as well as modern icons, including Dale DeGroff, Audrey Saunders, Julie Reiner, Julio Bermejo, Jeff "Beachbum" Berry, and Dave Arnold.
By equipping both home bartenders and professionals with the skills to forge their own paths to cocktail creativity, this groundbreaking compendium sets a new tropical standard.
With photographs by Nico Schinco and illustrations by Pearl Shen.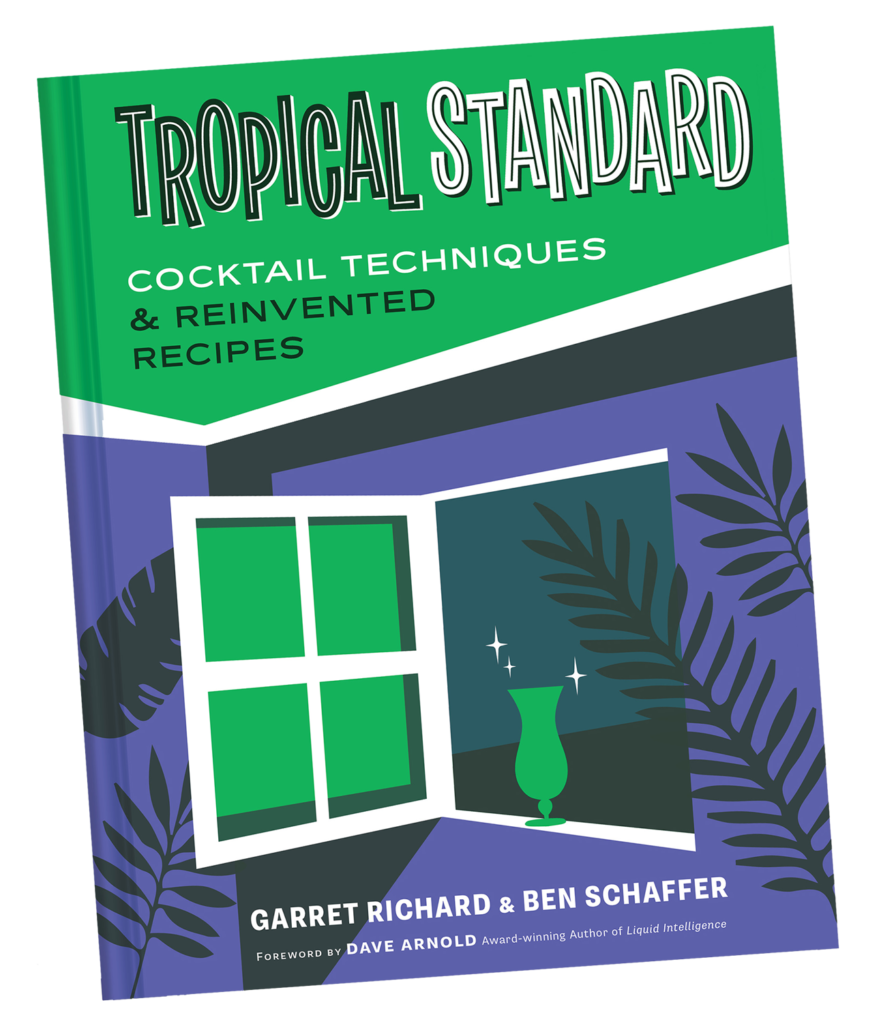 Order from your local bookstore
or any of these online merchants
"Honoring the past while forging the future of tropical drinks, Tropical Standard offers new techniques, new flavors, and new recipes that will stimulate the creativity of every professional or home bartender, whether they skew tropical or traditional. Tropical Standard is anything but standard."
—Jeff "Beachbum" Berry, author of Sippin' Safari and Potions of the Caribbean
"This book is an absolute gem! It's a treasure trove of history along with classic and completely new techniques that can't help but make you smile as you work your way through. A mistakenly overlooked cocktail category finally gets its due."
—Wylie Dufresne, James Beard Award–winning chef of Michelin-starred wd~50
"Finally, a book that ties together the long history of tropical drinks with modern mixology techniques. Garret and Ben's book is a culmination of their passion for classic tropical drinks and years of studying modern bartending techniques. I'm excited to try all the recipes."
—Julie Reiner, award-winning bartender and costar of Netflix's Drink Masters
"Tropical Standard surveys the tropical drinks canon with the rigor and joy of jazz, offering ingenious original recipes and riffs on historic standards that stay true to the wisdom of their mixographers while adding Garret Richard's melodious innovations and Ben Schaffer's smooth phrasing."
—Jim Meehan, author of Meehan's Bartender Manual and The PDT Cocktail Book
"Tropical Standard tracks the evolution of cocktails that evoke the warm parts of the world. Each meticulously detailed recipe represents the creative DNA of thousands of bartenders over more than a century. It's a dazzling work that will give you new powers."
—Garrett Oliver, brewmaster of the Brooklyn Brewery and editor-in-chief of The Oxford Companion to Beer
"The perfect match of wordsmith with cocktail-smith. Garret Richard's recipes are brilliant in ingredient and technique, and Ben Schaffer provides provenance with wit and authority. The book could be intimidating except for the hop-on, hop-off format that allows the reader to take elements as needed, digest them, and return for more."
—Dale DeGroff, author of The New Craft of the Cocktail and two-time James Beard Award winner
On the road